Ingredients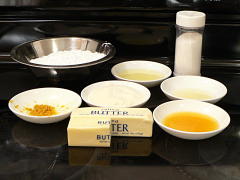 1/3 cup dry milk
2 tablespoons orange juice
2 teaspoons lemon juice
3 cups confectioners sugar
1 egg white
¾ cup butter, softened
1/8 teaspoon salt
1 tablespoon grated orange peel
Directions
Combine the dry milk and the citrus juice and stir them together.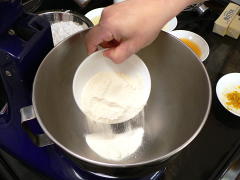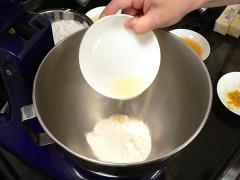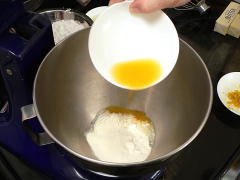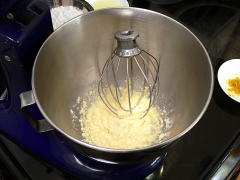 Let that rest for a few minutes so the juice can dissolve the milk. This would be a good time to get the orange peel with your microplane.
Add the sugar and egg white (oops, forgot to get a picture of the egg white) and beat on high speed for 5 minutes, until thick.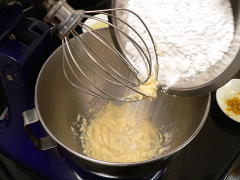 Add the softened butter and the salt and beat another 5 minutes, until fluffy.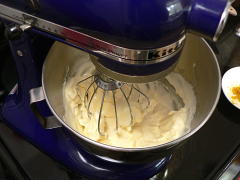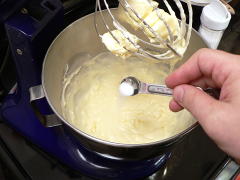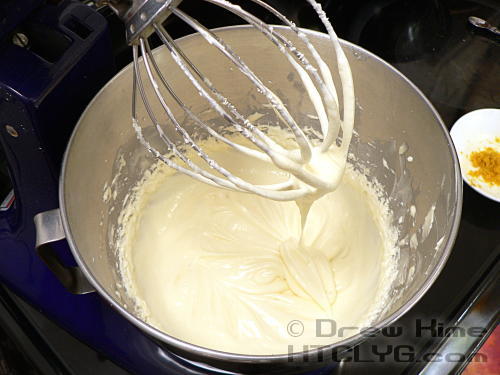 Stir the grated orange peel in gently, trying not to deflate the frosting.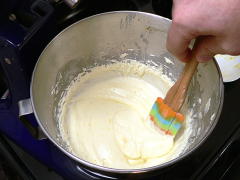 Scoop the frosting onto your cake and spread with an offset spatula. Do a quick, thin first coat and put the cake in the fridge for about 15 minutes to firm it up.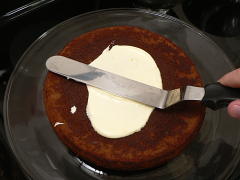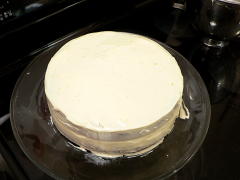 Do a second, thicker layer, and refrigerate again until ready to serve. (This frosting will melt if the room is too warm, even after it's had several hours to set up.)